Evolution of Shooter Games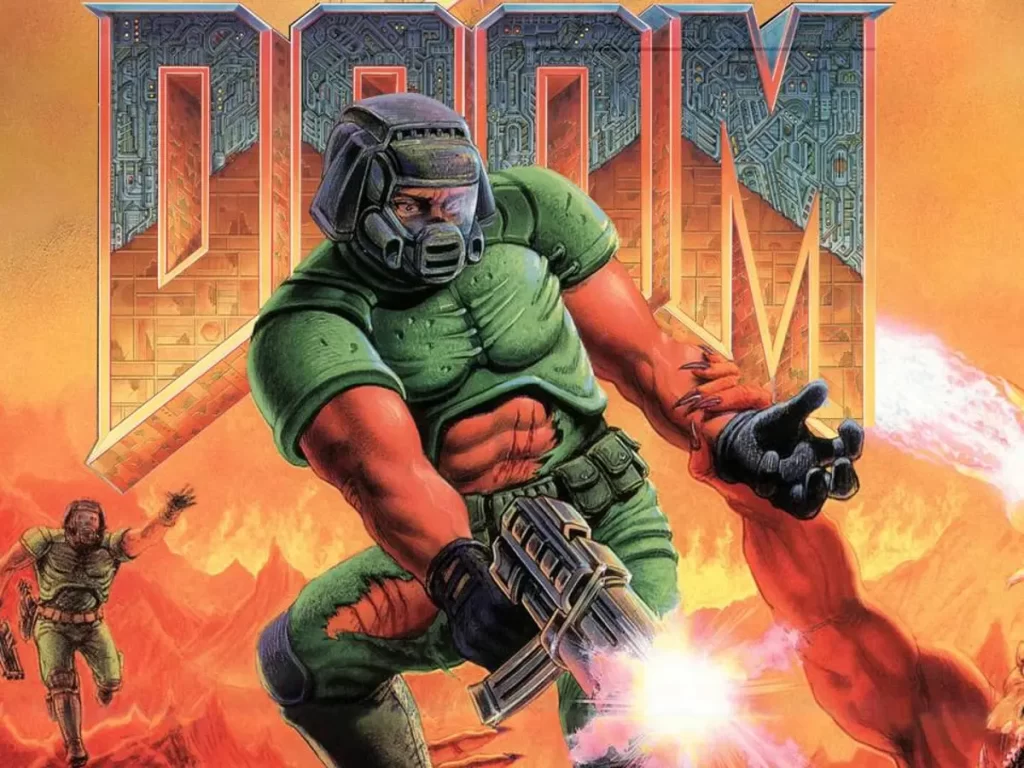 Shooter games have been an integral part of the gaming industry for decades
From the humble beginnings of arcade cabinets to the immersive experiences offered by modern consoles and PCs, shooter games have evolved significantly over time. This article explores the journey of shooter games, tracing their evolution from classic titles to the cutting-edge firefights of today
1. The Birth of Shooter Games:
In the early 1970s, the first shooter game, "Spacewar!" emerged. This simple, two-player space combat game laid the foundation for future innovations in the genre. It featured basic graphics and gameplay mechanics but captivated players with its competitive nature. Soon after, titles like "Battlezone" and "Asteroids" popularized the concept of shooting enemies in a virtual environment.
2. The Rise of First-Person Shooters (FPS):
The 1990s witnessed a revolution in shooter games with the advent of first-person shooters. "Wolfenstein 3D" and "Doom" introduced players to a whole new perspective, immersing them in intense, fast-paced action. These games set the standard for the genre, incorporating elements such as weapon variety, enemy AI, and multiplayer capabilities.
3. Golden Age of Shooters:
The late 1990s and early 2000s marked the golden age of shooter games. Titles like "Half-Life," "Quake III Arena," and "Unreal Tournament" pushed the boundaries of graphics, storytelling, and multiplayer experiences. These games showcased the potential of narrative-driven campaigns, competitive multiplayer modes, and modding communities, which expanded the lifespan of these games significantly.
4. Tactical Shooters and Realism:
As technology advanced, shooter games began to explore new territories. Tactical shooters like the "Rainbow Six" and "Ghost Recon" series emphasized strategy, teamwork, and realistic gameplay mechanics. Players had to carefully plan their moves, consider environmental factors, and communicate effectively to succeed. These games brought a fresh perspective to the genre, appealing to those seeking a more immersive and challenging experience.
5. Modern Shooter Games:
In recent years, shooter games have reached new heights of realism, graphical fidelity, and gameplay innovation. Titles like "Call of Duty," "Battlefield," and "Destiny" showcase cinematic campaigns, expansive multiplayer modes, and seamless integration of cooperative and competitive gameplay. These games often feature intricate progression systems, customization options, and ongoing content updates to keep players engaged long after release.
6. The Emergence of Battle Royale:
Another significant evolution in shooter games is the emergence of the battle royale genre. Games like "PlayerUnknown's Battlegrounds" and "Fortnite" introduced large-scale, last-man-standing gameplay that captured the attention of millions worldwide. Battle royale games combine shooting mechanics, survival elements, and massive multiplayer arenas to create thrilling and unpredictable experiences.
Conclusion:
The evolution of shooter games has been a remarkable journey, spanning several decades. From the early days of simple pixelated graphics to the current era of immersive, cinematic experiences, shooter games have continuously pushed the boundaries of technology, storytelling, and gameplay mechanics. As new technologies and gaming platforms continue to emerge, it's exciting to envision how shooter games will evolve and captivate players in the future.
Disclaimer: The term "firefights" in the title refers to intense combat encounters within shooter games and should not be construed as promoting or glorifying real-life violence.